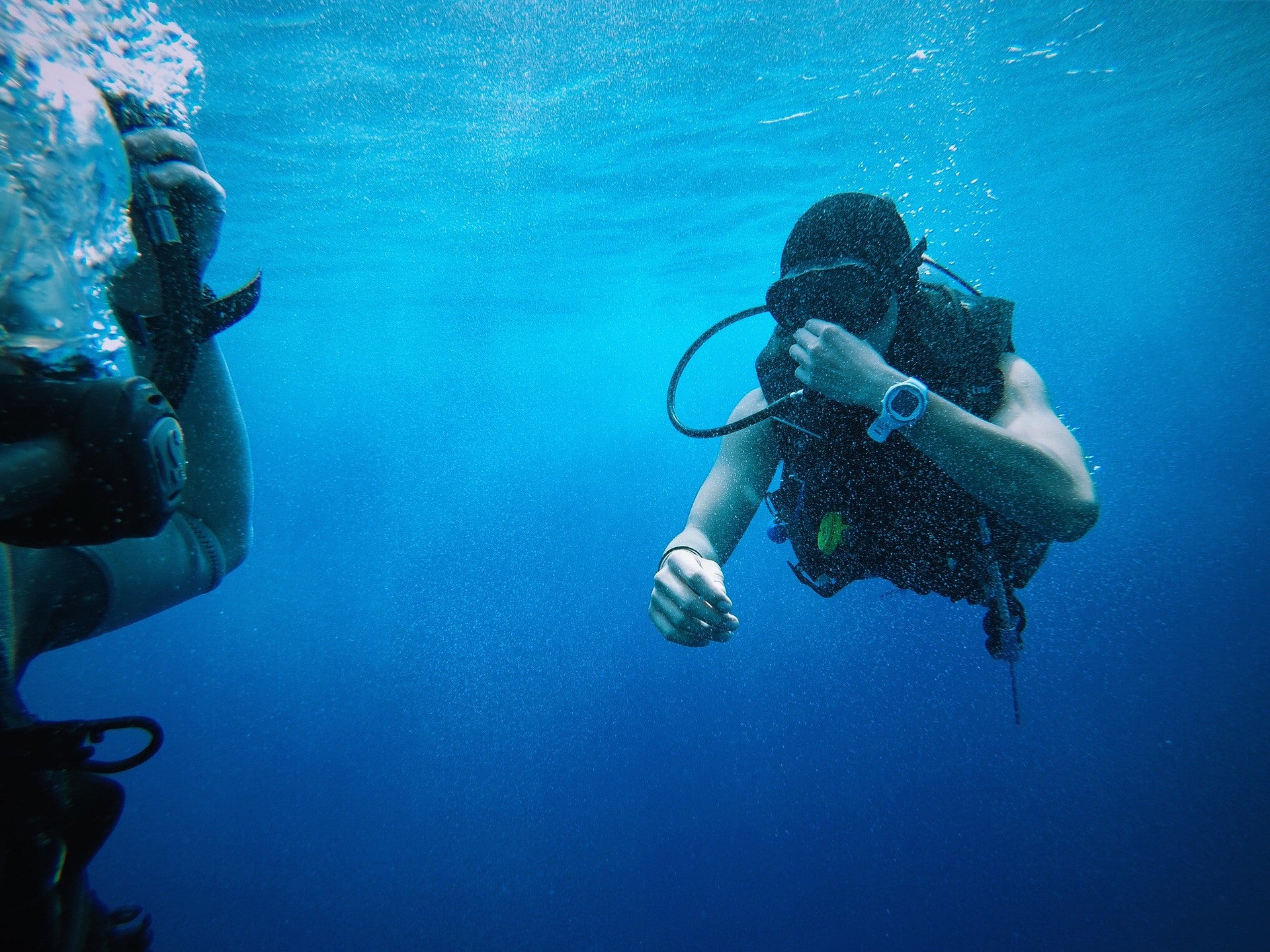 A great dive watch should be part of your watch collection. It has a casual classic look, it's functional and useful, and well, James Bond wears one. While Bond wear his with black tie, that's not what it's actually for. Nobody but Bond could pull off a tux and dive watch, but it can make your casual or smart casual look complete.
What Is A Dive Watch
A dive watch is used for scuba diving. It has some unique qualities than makes it different, and much more robust than a sports watch. It's water resistant to deeper depths than most watches. It's made from stainless steel, rubber or silicone. It has an anti-reflective face, and luminous paint on the face, so it's easy to see underwater. It has a unidirectional bezel.
Do You Need A Dive Watch
If you do a lot of scuba diving then you really do need a true dive watch. If you're not a scuba diver, then you can get a hybrid version. It has the same look as a true dive watch, and it shares a lot of the same characteristics as a dive watch, but it isn't quite the same. It works well in the water, but it also works on land. It's more budget friendly. It can have other complications as well.
What To Look For In A Casual Dive Watch
If you're looking for a dive watch for everyday wear, then the practical uses aren't a major concern. Instead, look for a well proportioned watch, that fits your wrist size. Look for a case design that can work with metal straps or leather ones. Keep to neutral colors on the dial.  
Wearing Your Dive Watch
While you really can't wear your dive watch with a tux, you might be able to wear it with your business suit. Only if it's thin enough to be able to slip under your shirt cuff without catching. If you prefer your dive watch to look more substantial, then stick to wearing it with casual, and smart casual wear.
Where To Buy Your Dive Watch
If you're looking for a true dive watch, then your requirements will be a bit different from the casual wearer. You might also need to have a much bigger budget. Casual wearers can find amazing hybrid dive watches at very affordable price from
Brega Watches
. View the complete collection
here
.
---
---