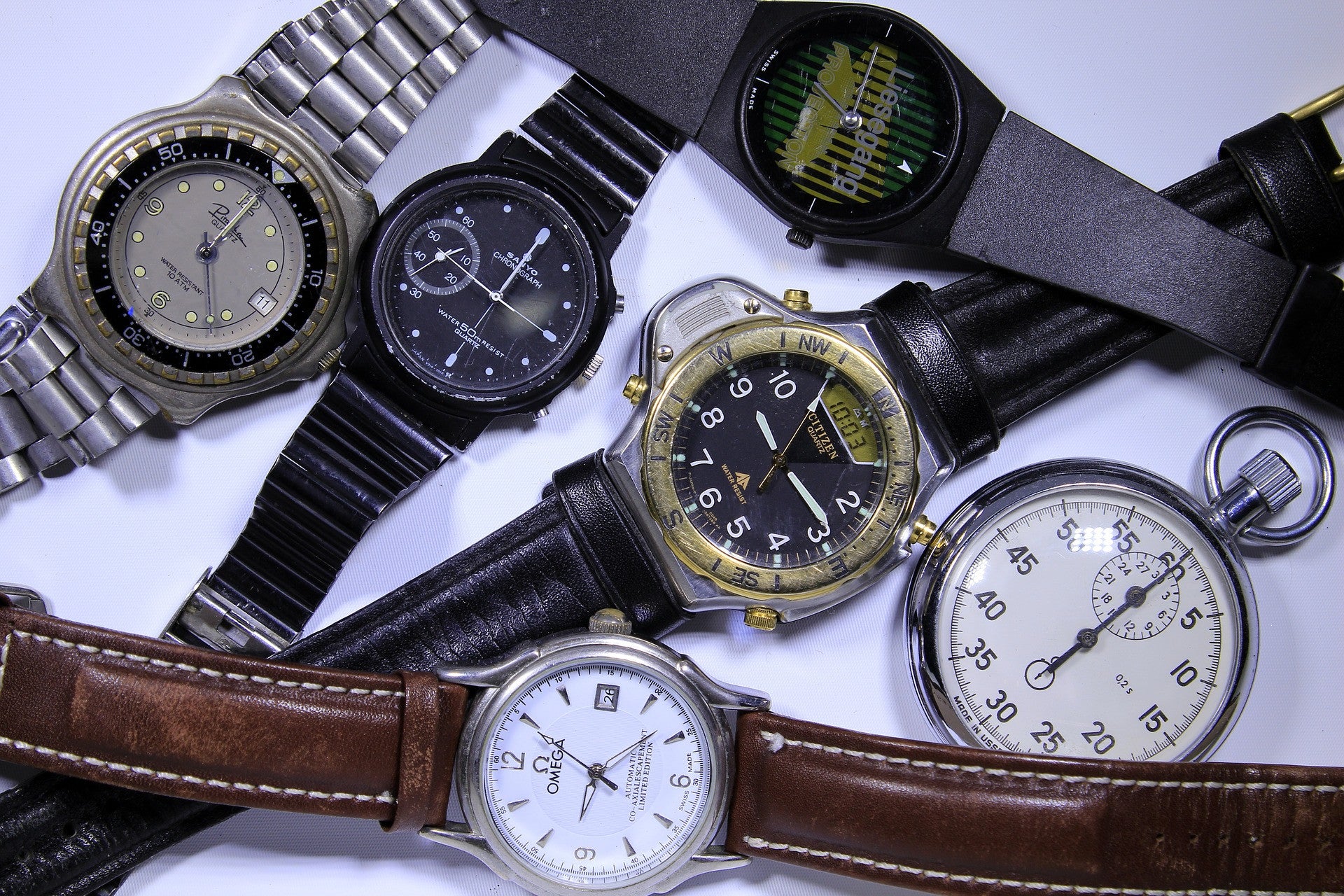 All men need at least two watches, at the very least. Watches don't have a one size fits all solution, so you watch you wear for a day at the beach is not going to be suitable for a black tie dinner. There's an occasion for all watches, and you should always wear the most appropriate watch for every event. You need a watch collection.
Dress Watch
A dress watch is a simple and elegant watch. It is slim, so that your shirt cuff doesn't catch on it. It has a leather or metal band, a simple face, and a round, square or rectangle case. You need a good dress watch for business attire, and formal events. No other type of watch will work for this. Look for an Italian luxury watch, as they're stylish, and subtle. If you're only going to have one dress watch in your collection, then look for one with a black leather band. It's classic, works with almost anything, but looks amazing with a classic suit. You can include a brown leather dress watch, which would work for everyday business wear, and a metal dress watch, which goes fantastically well with a modern suit. Check out these tips in how to choose the right dress watch.
Dive Watch
A dive watch has become a very popular choice of watch. Ever since Dr No. James Bond has worn a dive watch. It's usually made from a metal that can resist corrosion, but there are rubber and silicone versions as well. As they were originally for use in the water by divers, they also need to be water resistant. It's a medium sized watch, with a rotating bezel, bold face, metal case and band. It's a versatile watch, and can be worn with almost any style clothing.
Racing Watch
A racing watch is a great addition to a watch collection. They tend to have a flashier look, so they're perfect for casual wear when you want to impress. They are a medium to large size, with a large dial which is often in  bright, bold color. They're usually made from stainless steel, with a metal or leather band. The face has complications such as a chronograph, and tachymeter.
Field Watch
The field watch is a variation of a trench watch, so it has a military type style. It's usually small to large in size. The face is either black with white numbering, or white with black numbering. It has a stainless steel or titanium case, and a leather or canvas band. They're rugged, and designed to take a lot of abuse. They work well with everyday casual wear, and depending on the watch, sometimes smart casual.
Pilot Watch
The pilot watch is unique in that it doesn't really have a defined style. The features of each pilot watch can be widely varied, but there are a few features that are on every pilot watch. It's medium to large in size, with a clear, easy to read face. The band is usually leather, and it has date, and often chronograph complications. They're great for casual styles, but because of their size, they're not suitable for business wear.
You could manage with only two watches, as long as one of them is a black leather dress watch. However, when you have a fuller watch collection, you'll always have a suitable watch. When you're building up your watch collection, you should look for budget luxury watches, and versatile watches.
Italian watches
are a good investment. Check the collection of Brega Watches
here
for fantastic watches to add to your collection.
---
---