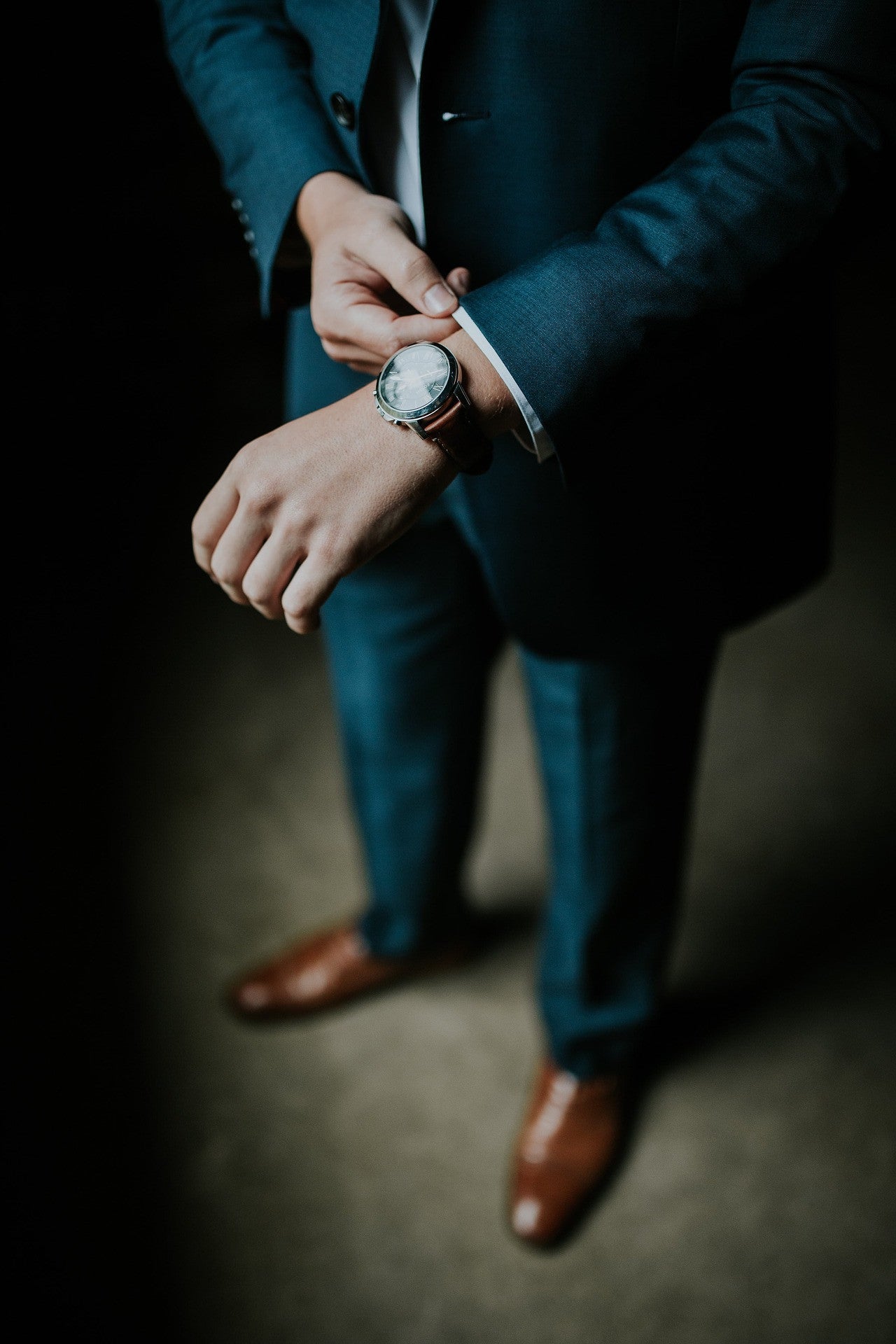 Interviews can be absolutely terrifying, especially if you really want the job. It's your chance to make the best first impression you possibly can. This means that you need to be well prepared, and part of that is how you dress. You'll feel your best when you look your best. A good rule of thumb is to dress one level higher than the everyday wear of the business.
A Suit
There's a reason that so many people wear a suit for an interview. It's a classic look, and it suits everyone as long as it's the right suit. Find the right style for you, and make sure that it fits you properly. Check the shoulders, as the end of the shoulder pad should be just above your shoulder. Check the waist, so that you can only fit a fist between your torso and the jacket when it's closed. Check the sleeves, as they should allow around half an inch of your shirt to be shown. Stick to dark blue or navy. These are the most versatile colors. Charcoal and light grays are also good  choices.
Shirt And Tie
A shirt and tie can also look good for an interview. Stick to neutral colours for the shirt comma white blue and light green are all good options. You can wear dress pants but you need to be sure that they're properly fitting. Check the waist and the rise, which will determine fit and comfort.  Opt for charcoal, navy, dark blue and greys.They're versatile colors that will work with pretty much any color of dress shirt. When you're choosing a tie, you should go for a conservative one. Solid color or subtle patterns are what you're looking for.
Belt
Choose your belt carefully. It needs to be the right size, and it can't throw the whole look off by dominating it. Choose a subtle and classic leather belt, with an appropriately sized buckle. You can choose either black or brown, if your suit is navy, dark blue, or charcoal. If you have a black suit, you should only wear a black belt.
Shoes
You need to match the leather of your shoes to the leather of your belt. If you're wearing a black belt, wear black leather shoes. If you're wearing a brown belt, wear brown shoes. Also, if your shoes are glossy, then your belt should be glossy. If they're more matte, your belt should be matte. Look for an oxford style shoe, with an elongated toe, and lace up.
Watch
If you're wearing a suit to your interview, then you should wear a dress watch. You can choose a metal or leather strap, but match the leather to the leather of your shoes, and your belt. If you're wearing a shirt and tie, then you have a few more watch options. A dive watch can look fantastic with a shirt and tie. Choose a slim one, so that it can move under your shirt cuff. If you choose a watch with a metal bracelet, or metal straps, always go for a subtle look. You don't want it to be overly flashy, or ostentatious. Try a budget friendly, luxury Italian watch to finish off your interview look.
Briefcase
If you want to take a briefcase, make sure that the leather matches your belt, shoes, and the leather of your watch. You could take a leather organiser, or portfolio, but try to keep to the same color of leather to give a more cohesive, put together impression.
Socks
Most people don't give a lot of thought to their socks, but you should avoid bright colors, white or slogan, novelty socks for your interview. Stick to dark colors, like dark blues, blacks, or grays.
Years of research has shown that the way you dress is one of the first things that the interviewer takes into consideration. It makes up a large art of their first impressions of you. Go for a conservative look, and focus on the fit, and quality of your finished look. Make your first impression count.
---
---