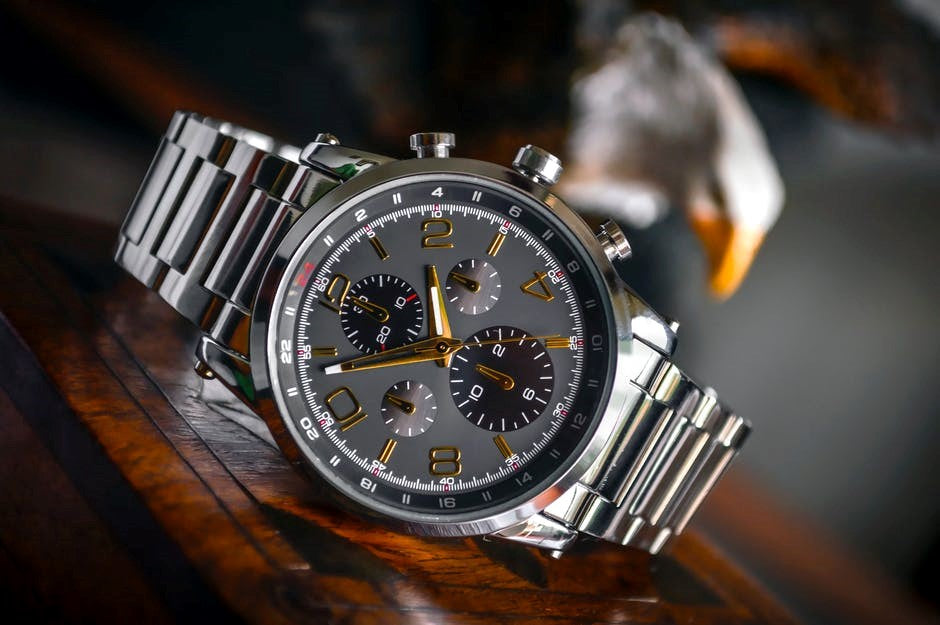 You, as a watch buyer, may find yourself looking at different ones and comparing aspects such as the design and features; but there's something you must always keep in mind: the best watches come from the Italy and US.

Manufacturers are something we all must keep in mind as a priority when we purchase any device, because this is what guarantees the quality and how long it can last, which is really important when we shop for watches.

Something we must not worry about is the watch's price, because if time is money, then you should always count on watches as the best inversion. You must know what manufacturer is good enough to guarantee that your watch will be long-lasting and worth the price.

History tells us that the best watch manufacturers have always been from Switzerland; but just how time has changed, now we can find some of the best worldwide manufactured spread all over the world.

America is known for simple and high technology designs, and now we can find some exceptional watch manufacturers in the United States with amazing features and designs, we just have to know which ones we must look for.

Therefore, as a lover of the American watches, here's the guide you must follow in order to find the best manufacturers that are available in the market.
1. RGM
This company manufactures in Pennsylvania. Their prices are between 2,200 and 100,000 dollars; but don't worry, that makes them the most expensive ones in our list so far.

RGM's program consists in three basic models, and a tourbillon model. We must highlight that the caliber 20, a gorgeous model, is completely manufactured by the company, from start to finish.
2. Shinola
The Shinola watches, proceeding from the mid-crisis city of Chicago, are known for their gorgeous and very luxurious design.

This company is one of those who rose in a city that's hit by the crisis and succeeded, so this is how we know at simple sight that these watches are worth their prices. The Shinola watche's prices go between 550 and 600 euros; which keeps them in a low price range on our list.

Therefore, we notice that this company is one of the best manufacturers in the market, and yet they bring luxurious and gorgeous watches for a significantly lower price compared to others.
3. Keaton Myrick
Keaton Myrick is one of the American watches manufacturer that
figures in our list thanks to the meticulous dedication on the design and making process
of every watch.
This company manufactures every single piece of their watches
, which is why there's always a waiting list to purchase their exclusive products, and they clearly make their watches worth the wait for someone who likes to be on time.
The Keaton Myrick watches are worth around 18,000 dollars
, and the exclusive and gorgeous piece is guaranteed to be worth your money and time.
Keaton Myrick gave his own name to the company, and we must know that in the watch industry this is not a worthless name.
This Oregon resident, before building his own company, had worked in other big companies in the watch industry, as Rolex and MKII; which gives Keaton Myrick the experience to manufacture some of the highest quality watches in the market.
4. Devon
The Devon watches own a particularly modern design that has been a real revolution in this industry. These watches are completely outside of the classic and common designs, which is one of the reasons why they figure in our list.

As these are way out of the traditional style, they can be perfect for someone who's style is not that into classic watches. You can always count on a Devon watch to match a sportive outfit and have it on your wrist while exercising, and that's what makes them so special for this kind of users.
5. Kobold
Kobold is one of the most versatile American watches manufacturers in our list; this company actually counts on more than two dozens of different models available in the market.
This Pennsylvanian company offers
watches with prices that variate from 2,150 to 16,500 USD
What makes the Kobold watches so particular in the industry is that
their design is a product of the collaboration between the watch designers and internet watch enthusiasts
, who are always there to suggest ideas based on the client's perspectives.
By accepting their client's opinions and ideas, Kobold watches designs became something that can actually fit the client's needs and preferences, which makes them always a right choice when it comes to fashion.
6. LÜM-TEC
When it comes to sport watches and American watches, lüm-tec is the perfect convergence of both terms.
These watches count with the Maximum Darkness Visibility technology,
which assures you don't need to worry about darkness or low light in order to be able to tell the time.
The lüm-tec watches, besides of their useful light technology,
are some of the most affordable ones on our list.
You can find these watches in the market for a price that can go from 435 to 1,295 USD
; as this manufacturer makes sure not every piece is fabricated in the United States in order to keep the prices lower than they would be if the watches were completely fabricated in America.
7. Weiss Watch Company
Last but not less important, the Weiss Watch Company is the youngest one in or list. These watches are manufactured in Los Angeles, and their prices go around the 800 USD. The owner of this company, Cameron Weiss, worked for many years in the prestigious Swiss watch industry, and is a watch maker with a WOSTEP certificate.
 As a Pioneer of the wristwatch since 1881, Brega Watches earned its way to this list thanks to their high quality pieces.
This company was founded by Alex Brega, at the young age of 31, and ever since, it has been innovating the industry on its own way. They are the responsible for one of the first waterproof watches ever made, which tells us a little about how much experience and knowledge that we find in this company.
Brega Watches offers, on its great variety, pieces that go from 140 to 190 USD, which keeps these high quality watches in a low and affordable price.
You can check out Brega Watches' products and make your safe purchases online here
Something that we learned in this article is or every American watch lover, there's always a perfect American watch manufacturer to satisfice his needs; so you must have found the perfect one for your demands on this list.

The watch industry is a very versatile one; which is the reason why you, as a watch buyer, can look at a lot of different styles and materials in order to find the one you're looking for to fit the user for the right occasion.
---
---