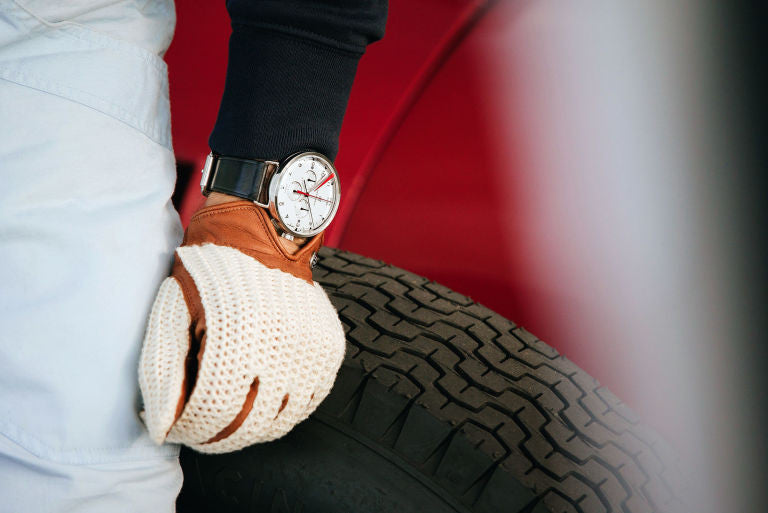 Italian brands rank on top when you talk about men luxury watches. If you are looking to invest in a luxury watch, then you don't always have to break a hole in the pocket. There are plenty of exciting and amazing luxury watches available under $100.
So let us have a look at what those options are –
MVMT classic leather watch
As a new name on the block, MVMT has been making some heads turn around with their chic designs and affordable prices. In fact, they have a long list of affordable luxury watches for men to check out. If you are looking for some simple and classic designs in luxury watches, then MVMT is a brand to lookout for!
Brega
Coming from the home of the watchmakers who gave the world its first water resistant watch, Brega has got plenty of options when it comes to budget luxury watches. You can check all the models here, which are symbolic to the excellence in design you can expect to get here at Brega.
August Steiner   
A brand known for its simplistic designs that you can carry with almost every look, August Steiner is a great choice. In fact, if you talk about luxury watch ranking, this brand stands right amongst the top names in terms of quality and affordability. Check out their designs and you will definitely get some great options under $100.
Invicta
The last name that we have on the list for you here is Invicta. If you enjoy the look of super-expensive diver watches, but want to invest only a small fraction of money then Invicta has to be the one brand you need to check out. From leather straps to canvas and stainless steel, you can be sure to find a watch for all your needs!
So, there you have it – the top four choices of affordable luxury watches for you that we have compiled. Check them out and see what all you can expect to get!
---
---