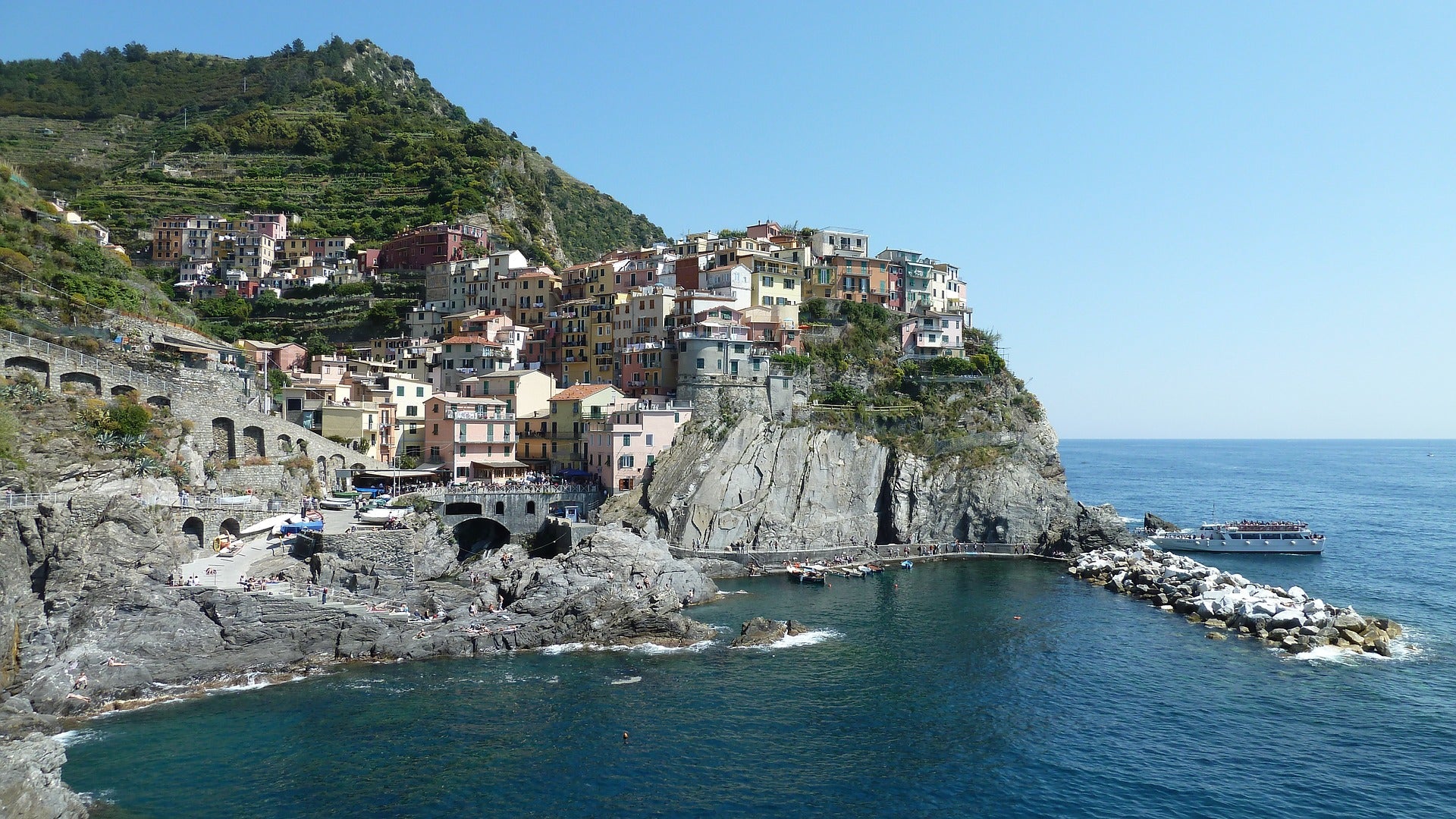 We're very proud of how the watches at Brega Watches embody Italian luxury. They're sleek, stylish, and you can wear them with anything. They make a wonderful addition to any watch collection. We find Italy beautiful, breathtaking and inspiring. Our E600 Sea Amalfi takes its name from the incredible Amalfi Coast. Everyone should visit Italy at least once in their lives, and the Amalfi Coast is a great place to start. It's 50km of coastline along the south west of Italy, and its beauty is drawing more and more visitors every year.  If you decide to visit, then we have some tips to help you make your visit even more memorable.
You might want to learn a few Italian phrases for your trip to Italy, but if you can't pronounce them properly, or you find them too hard to remember, don't panic. The Amalfi Coast is such a popular tourist destination that almost all the staff in restaurants, shops, hotels, and everywhere else you could visit speak English. Menus have English translations, and you should be able to find someone who can understand what you're saying. You should learn some basic phrases to be polite, but you might not get the chance to use any of them while you're in the Amalfi Coast.
Not every town on the Amalfi Coast is on the beach, so if you want a relaxing beach vacation then you need to make sure that you are staying somewhere on the beach. Some of the towns, while they do have beaches, the town itself is on top of a cliff.
However, there's loads to do if lying on the beach isn't your thing. There's beautiful hiking trails, where you will see some of the most breathtaking scenery you could ever imagine. There's stunning architecture, amazing churches and cathedrals. There's plenty of interesting history, and there's walking tours through the towns as well.
Sorrento isn't actually part of the Amalfi Coast. It's often grouped as part of it, but the Amalfi Coast is behind Sorrento, though it's very easy to visit one from the other. Sorrento can make a very good base, though for your visit to the Amalfi Coast.
One of the towns is actually called Amalfi, so if you're visiting the town, you say Amalfi, but if you're referring to the coast in general, you say the Amalfi. Also, Amalfi is one of the only towns on the coast with a population of locals. Other towns are almost entirely filled with tourists, especially Positano.
Trains are a great way to travel through most of Italy, but there is no train route to the Amalfi Coast. You can get a bus, boat, or rental car in Sorrento or Salerno. Most people use the buses, as they're reliable and run year round. The boats are dependant on the weather. They usually run from May to October, and then there's no service for winter. Although even during the season, they completely depend on the weather, but most of the towns do have a port, and there's a connecting service between the ports.
If you're planning a long trip, then it's usually a better idea to choose a base town and rent an apartment there, rather than a hotel. You can cook yourself, and it's more cost effective. There's plenty of markets where you can find amazing, fresh provisions and delicacies.
---
---