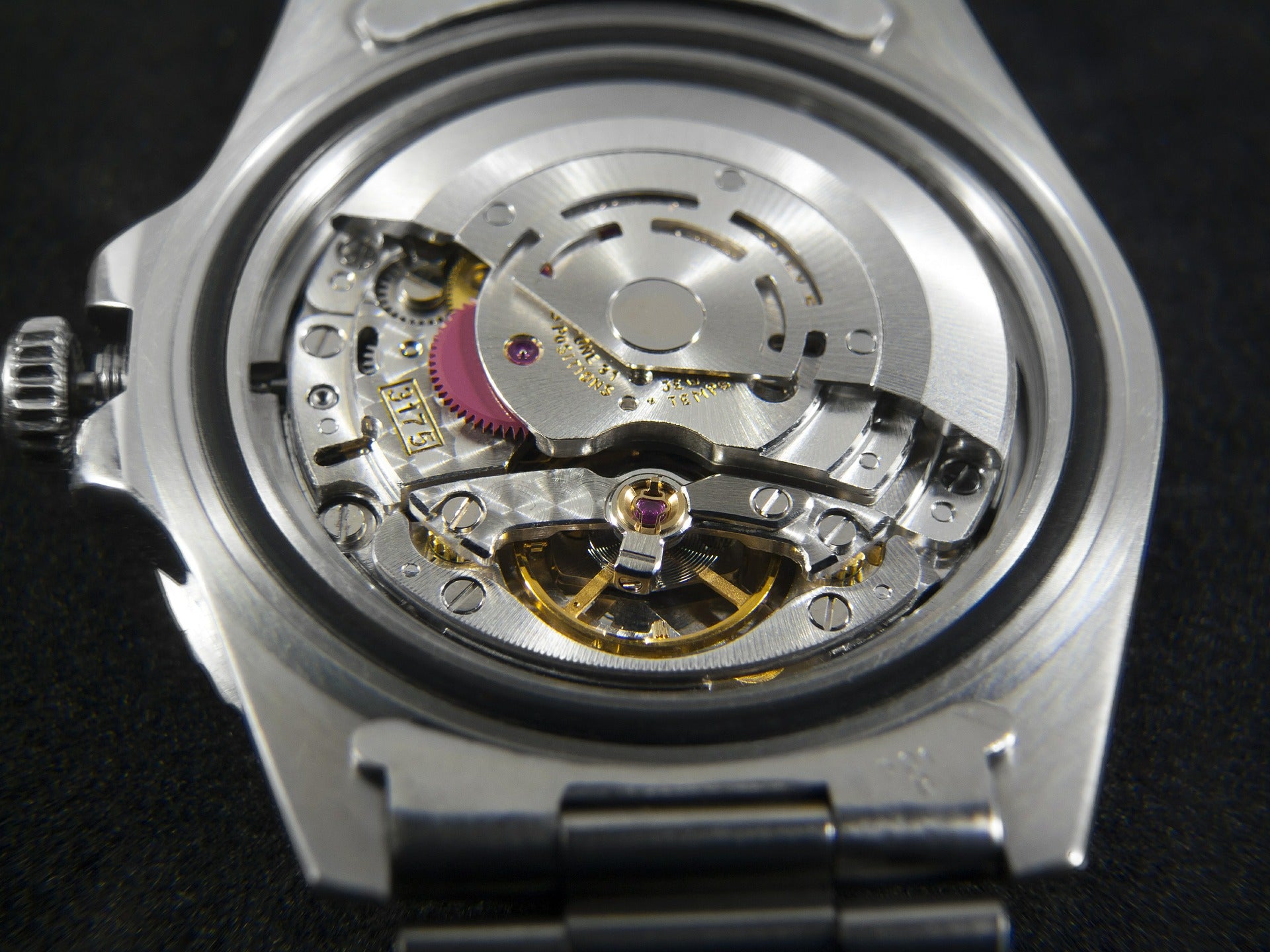 Advice from the master watchmaker and watch estimator at a high-end jewelry store.

No matter how expensive or not-so-expensive it is, your watch deserves some respect.
That means doing your best to keep it from breaking and knowing what to do if and when it does break. We spoke with two experts in the field, master watch maker Alain Desgorces and watch estimator Edward Jansen, about home watch maintenance, fixing botched repairs, and what you should never do with your watch. Jansen, a silversmith and watch estimator, works under Degorces, who has been at the same high-end jewelry store for twenty years. Before moving to New York, Desgorces learned his trade in Switzerland and worked for the world's best watch makers.

What repairs you make most often?

If it's a quartz watch, the basic things we'll test for are if the battery is dead, if there is something defective with the electronic components of the watch, sometimes you'll get some cables disconnected, like a curcuit. We have diagnostic machines that can tell you basically anything that is wrong within the watch. If there's something majorly wrong with a quartz watch you'll just take the old movement out and replace it. Inside the movement is a battery, a coil, and a quartz crystal (the battery powers the coil and sends a vibration through the quartz crystal that beats at 32,000 hertz regulated by gears). It's always more affordable to repair a quartz watch. Whereas with a mechanical watch, which is Alain's field, you can repair a watch from 1880 with a simple cleaning and oiling.
But for bigger problems it can get tricky. Like with newer car models, replacements for newer mechanical watch parts can be easy to find. But with antique watches you have to make those pieces from scratch.

What are the most common things people do to mess up their watches?

You have to realize that this is a very delicate object, so you have to be careful and not play tennis with it or drop it. That's the most common issue, they use their watch for everything, like doing mechanical work in a garage or whatever. Everything inside a mechanical watch is a moving part. On a complicated watch you can have 300 to 500 parts inside all working together. So if you hit the watch or are not careful, you will break something. And take your watch off when you put lotion on. We see a lot of watches that are just gross. People don't take care of them. I recommend you take it off when you sleep and wipe it down once a week. If it's water resistant, you can use an old toothbrush and some warm water. Be careful though, because some water-resistance can wear off over time.

Do windable watches last a long time? Or can they get worn out?

That depends on the person who owns it. You've got people with a watch for fifty years and it still looks brand new, and then you've got some with a watch for three weeks and it's already a disaster. 

What's the craziest watch you've ever worked on?

I repair antiques watches, some from as far back as the 1800s. About four years ago, I repaired the famous Oracle pocket watch that ended up selling at Sotheby's for a million dollars. It's called a mystery watch, the dials appear to float in space, but upon closer inspection you see that it works with sapphire crystals rotating inside. I also work on all of the Patek Philipe watches that come into the repair center.

What can someone do at home to customize their watch?
Changing out your watch strap is the best way to customize or personalize your watch. Anyone who is vaguely dextrous can undo a springbar. It really does change the personality of the watch. 

Can you reapply luminous to a watch that no longer glows in the dark?

Yes, the luminous usually fades after 15 or 20 years. But it's pretty easy to reapply. But the thing is, with vintage watches it can sometimes affect the resale value of the watch, and it's better not to make those kinds of changes. People will pay more for a watch that has age and patina.
Worry about repairing old watches? 
---
---